Get A Healthy Smile With Restorative Dental Care
Renew Your Smile with Our Local Restorative Dentistry Near You
Healthy, strong teeth allow us to chew and eat, can affect the way we speak, and give us confidence when we smile. When your teeth develop cavities, fracture, break, or fall out, it can significantly lower your quality of life. We offer various restorative procedures to help you get back to normal. Our dental professionals will recommend the treatment best for you depending on your condition, insurance coverage, and state of your overall oral health. We'll also answer any questions you have so you can make an informed choice.
Dental bonding uses a malleable material to reshape part of a missing tooth. The material bonds directly to the tooth for a seamless fit that looks and feels natural. The result is a restored tooth that is both affordable and effective. Dental bonding is suitable for small repairs. For larger breaks or gaps, our dentists may recommend inlays, onlays, or dental crowns.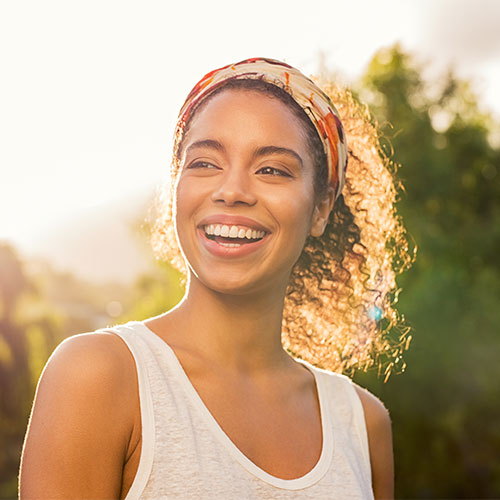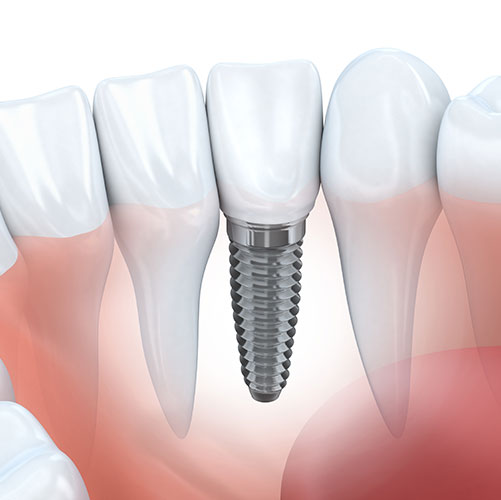 There are several different treatment options for restoring missing teeth. Dental implants are permanent, artificial roots that can support an artificial tooth, a dental bridge, or even partial dentures while helping to maintain jawbone strength and structure. Dental implants are one of the more complex procedures performed here at Tridont Dental Centre, but our experienced dental professionals are fully trained to install implants. We always look forward to helping patients achieve permanent restorations that look and feel great.
All-on-4 dental implants are a restoration technique that allows dentists to restore an entire row of teeth using only four to six dental implant posts per arch. This surgical procedure precisely places four titanium screws in the jawbone, which can then support a full fixed bridge or denture. The strength of the restoration rests mainly on the two front screws, while the back two screws are installed at an angle for added stabilization. This procedure is an effective, long-lasting alternative to full or partial dentures.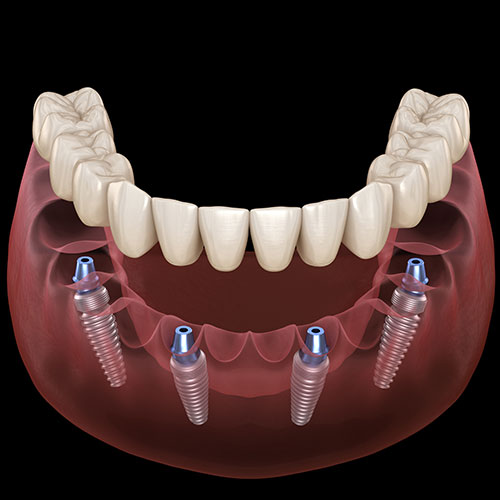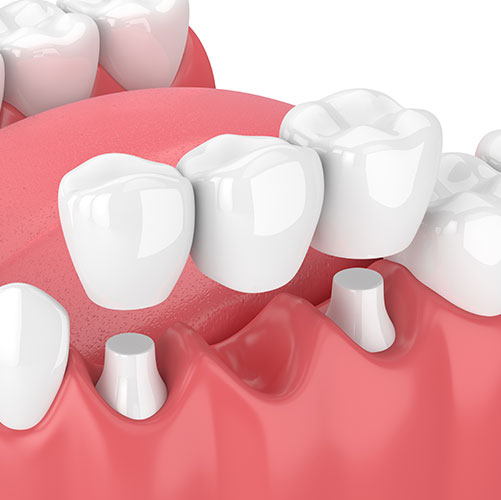 Dental bridges are a strong, cosmetically appealing solution for replacing missing teeth. They are known as fixed restorations because the artificial teeth are secured to the nearby teeth. Bridges can be used to fill the gap left by a single tooth or several. Our experienced dental professionals at Tridont Dental Centre are fully trained in dental bridge installation, so you can have confidence your smile will be restored to full beauty and function.
Cavities are the most common cause for dental restorations here at Tridont Dental Centre. When plaque is left on teeth over time it hardens and turns into tartar, which causes the teeth to decay. Over time, tooth decay creates holes or cavities in the tooth structure. If left untreated, tooth decay can cause parts of the tooth to break off or lead to infections in the root, which in turn can lead to tooth loss. Dental fillings allow us to prevent cavities from expanding or deepening, protecting you from tooth damage or loss.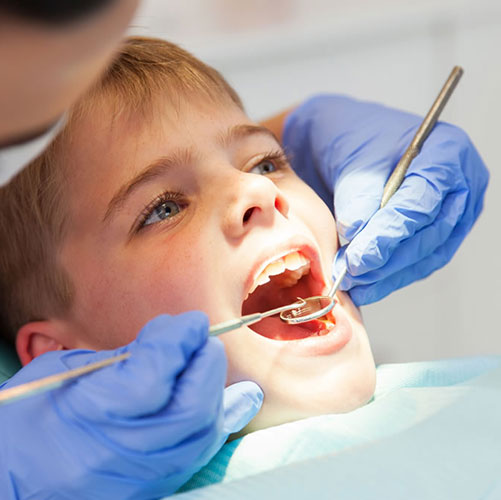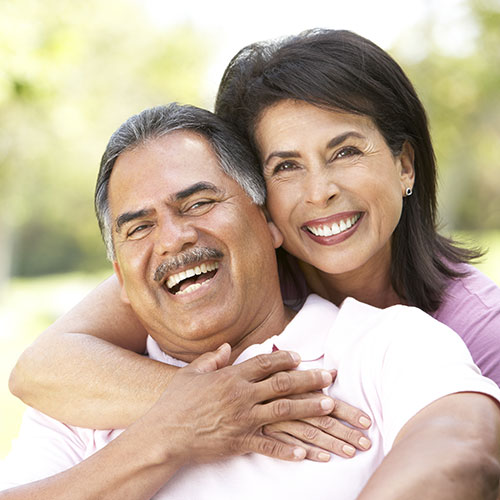 If you're suffering from extensive tooth decay, our dental professionals might recommend an inlay or onlay as a restorative solution rather than a dental filling. Both are designed to fit large areas of decay in the tooth. They are similar in function to a filling, only stronger and created outside of the mouth rather than being shaped directly against the tooth by our dentists. We work with a professional dental lab to create custom-fitted restorations that match your tooth.  
When Was Your Last Visit?
Take Care Of Your Oral Health & Book Your Dental Hygiene Appointment Today