About Tridont Dental Centre
Tridont Dental Centre has been practicing in Brampton for over 35 years. Our philosophy is to treat patients as if they are our own family members. We have a great mall location with extended hours and offer most services in-house.
We have a very diverse team and speak many different languages. Our team consists of three doctors and four hygienists. Our patients like coming because of our friendly team, familiar faces, and the trust they have in our doctors and staff. We make people feel comfortable and we go the extra mile to help them with insurance or payment plans and our we take time to explain the procedures.
Meet Your Brampton Dentists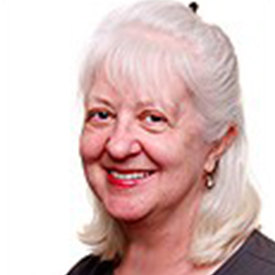 Dr. Ona Elvikis
Dentist
Born in England to Lithuanian parents, Ona came to Canada as a child. She attended Western University and has received Honors. B.Sc. in Physiology and Pharmacology degree, and then graduated from dental school.
Dr. Elvikis has been with Brampton's Tridont Dental office from its onset in 1984, enjoying all facets of general dentistry. She makes her home in the Brampton community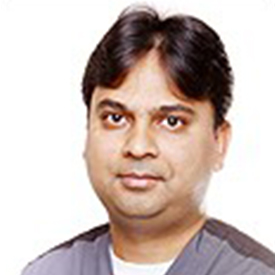 Dr. Salman Rashid
Dentist
Dr. Rashid graduated from the University of Toronto with a Doctor of Dental Surgery Degree (D.D.S) in June 2008. He joined Tridont Dental Centre's Brampton dental office in July 2008. He has traveled extensively as a child with his family and ended up in the beautiful city of Bouake, Ivory Coast, West Africa, where he completed his high school. He then moved to Karachi, Pakistan where he graduated with a Bachelor of Dental Surgery Degree (B.D.S) in 1998.
Brampton dentist Dr. Rashid commenced working as an associate and then soon joined a teaching hospital in the department of Oral Surgery. He is proficient in all areas of Dentistry, enjoys his relationships with his patients, and takes great pride and pleasure in helping them reach their dental goals.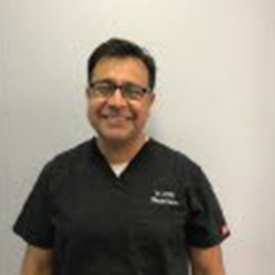 Dr. Sanjay Joshi
Dentist
Dr. Joshi graduated from Case Western Reserve University of Cleveland in 2001 and has been enjoying dentistry ever since. He speaks several languages is kind and gentle and will help with all of your dental needs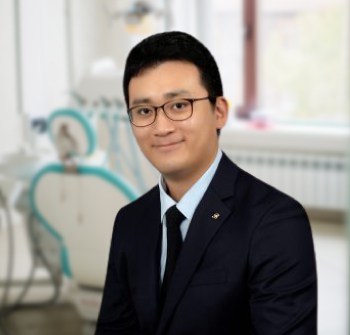 Dr. Kevin Moon
Dentist
Dr. Kevin Moon enjoys all facets of dentistry, from cosmetic dentistry to carrying out extractions. He is passionate about expanding his knowledge and staying up-to-date with the latest advancements in dentistry. Dr. Moon devotes a lot of time to perfecting his craft, in order to provide his patients with an excellent dental experience.
In his free time, Dr. Moon loves to work out, read books and has recently picked up chess as a hobby. He is always looking to expand his perspective of the world through reading, so don't be shy to recommend him an interesting book to read!
Languages Spoken at Our Clinic
Do you prefer to speak another language other than English? We offer dental appointments in Arabic, German, Gujarathi, Hindi, Italian, Lithuanian, Macedonian, Mandarin, Punjabi, Serbian, Tagalog, Thai (Iaotian), and Urdu. Just let us know what you prefer when you book with us.
We direct bill insurance and we accept all major credit cards and debit. If you need financing options, please ask our Treatment Coordinator for more information when reviewing any recommended dental treatments.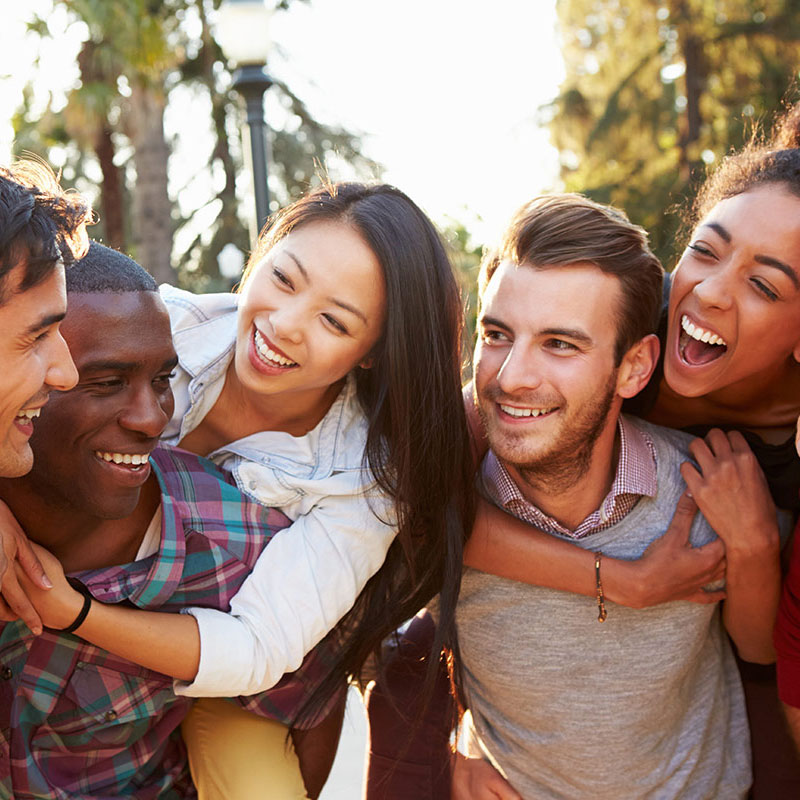 My two daughters and I are patients with Dr. Moon, who joined the Tridont Dental office last year after our previous location was amalgamated into it. Dr. Moon and his assistants have provided us with wonderful, and attentive care since we started seeing them. Both of my children feel so comfortable coming here, despite needing cavities filled and other dental work done that is often scary or painful. The Tridont office is clean and the staff have all been helpful and organized. It can be a bit challenging to find appointment times, as there are three dental offices working out of this space, but the level of care we receive here more than makes up for it. I would highly recommend Dr. Moon to anyone, especially those with children who are anxious about dental visits.
The team at Tridont Dental are friendly, accommodating and professional. Dr. Rashid is experienced, patient and efficient. Nina the dental assistant was very nice and attentive. Overall pleasant experience, would highly recommend.
When Was Your Last Visit?
Take Care Of Your Oral Health & Book Your Dental Hygiene Appointment Today